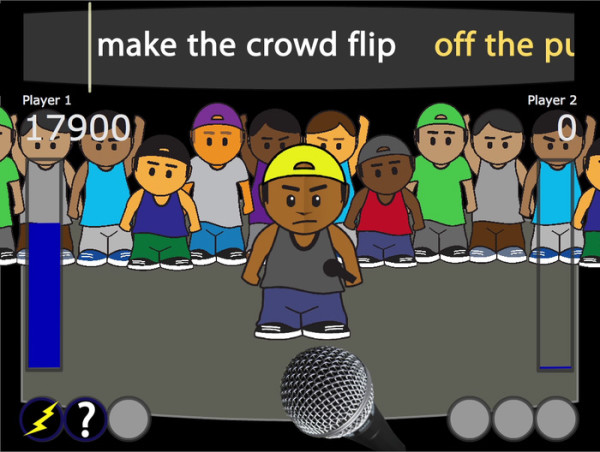 The always great Dale Chase is branching out into new territory with a Kickstarter for a game for Android OS (and iOS after launch). The app will feature both karaoke and rhythm games that promise to be both silly and fun. I'm intrigued by the idea of a game that lets you perform rap battles despite the fact that I'm not terribly great at karaoke (I've only tried it at my neighbor's house, never in public) or rap. I'm particularly interested in the new music that will come with the game. Maybe I'll even get my wife involved since there will be a two-player option as well as the single-player.
What I'm Getting
Since I really want the music in addition to the game, I'm going for the $20 level. I don't know who the other artists that will appear are, but I have a feeling there will be some great stuff considering Chase's past collaborations.
What Else Is Available
You can join the whole crew for a wrap party in San Francisco when the game is done for $2500. You can also become part of the game in various ways: a Battle Attendee for $250, a playable Avatar for $500, or an Insult Consultant for $1000 (which also includes the Avatar). In the middle sections you can get your name in the credits for $50, become a beta tester for $100, or get access to "a digital gallery of concept art & all the music that doesn't make it into the game" for $75 (actually, if I can manage to afford that level I might well go for it in order to get all the music).
Other Reasons to Contribute
This project is going to be pretty expensive; the goal is for $20,000 and as of this writing it's at $1382 and 32 backers with an end date of October 17. It would be pretty cool to see a nerdcore rapper, especially one known for his coding abilities, get funding for a game. Plus, just check out the avatar for int80 on the Kickstarter page. Don't you want to see that in a game? I know I do!