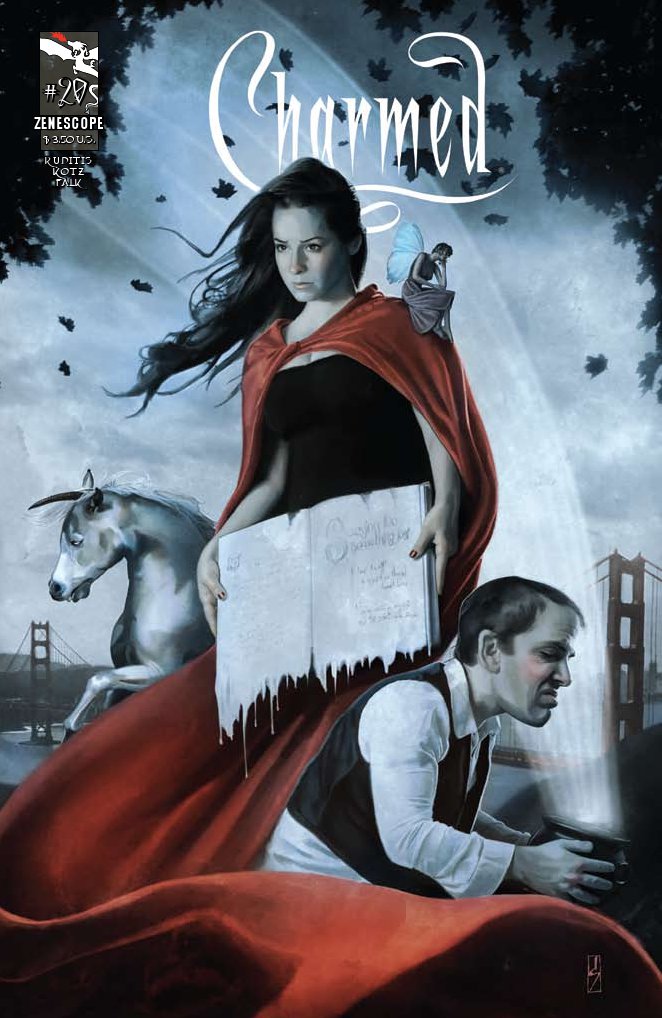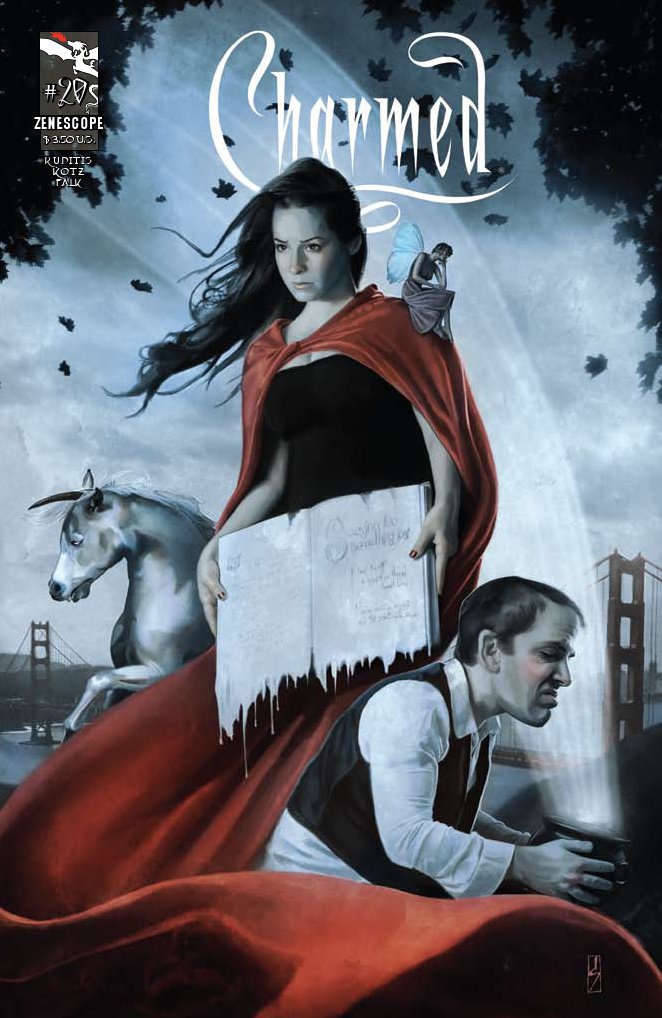 Issue: Charmed #20: "The Old Witcheroo"
Release Date: March 2012
Author: Paul Ruditis
Artist: Dean Kotz
Cover: David Seidman
Colors: Falk
Letters: Jim Campbell
Editor: Matt Rogers
Publisher: Zenescope Entertainment
What can you do when the world is in chaos? That's a question the Charmed Ones have to answer when dealing with their current reality. Issue #20 of the Charmed comic kicks off Volume 4, or the fourth arc, of the continuing storyline. Magical beings have been stripped of their powers and normals have been given abilities. Now it's up to the sisters to figure out how to fix a world turned upside down.
We start off with a promise of the future. Phoebe is giving birth to her daughter, Parker, continuing on the magical bloodline. Or what would be the magical bloodline if they ever get their powers back. Leo's wearing his wings, helping his sister-in-law go through natural childbirth and Coop's on hand to give his wife moral support. He's also on hand to give his new daughter a magically-created toy. I'll admit that I missed the last issue, so I'm a bit lost, but Coop was a magical being in the first place — why did he get new powers? And why didn't Leo lose the wings that continue to drain him of his energy? I thought it was a clean switch from magical to non-magical and vice versa.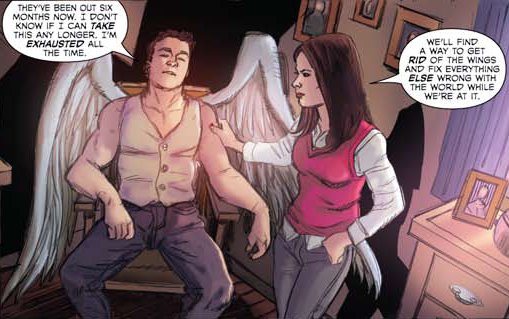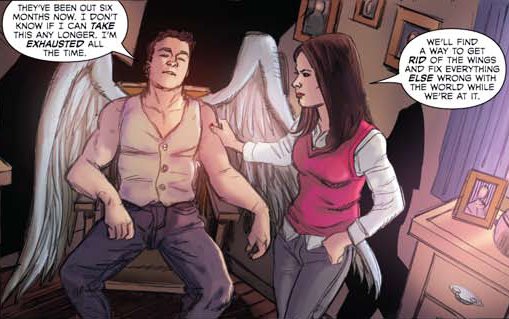 At any rate, giving normal people powers they have no idea how to control is bad. They're off creating a world of fantasy outside the mansion and have no sense of possible repercussions of their actions. And considering the Charmed Ones are cut off from the Elders, the Angels of Destiny, and everyone else that enforces the rules of magic, there's no one to step in and stop the madness. Added to that, the Book of Shadows has gone blank, so the sisters really are having to go it alone if they hope to turn this mess around. They have to do something because the government's started looking at formerly-magical beings as the source of the power reversal. Someone's going to get blamed for this situation and, if they're not careful, it's going to be the Charmed Ones. Piper thinks the problem started with Rennek, but he's missing and they don't have a clue where to find him. She's certain he's off somewhere planning his next evil move when, in reality, he's off relaxing in paradise. Well, maybe he's planning his next move while enjoying the sun? It a whole lot of set-up and not a lot of action so far.
As we leave this month's issue, the family has decided to regroup and plan their next move. The sisters might not have access to their own powers anymore, but they've got magical friends and family who are at the ready. Together they might be able to turn this entire situation back around, restoring order to a world gone crazy. I look forward to seeing how they'll achieve that.
Rating: 3 / 5 Stars