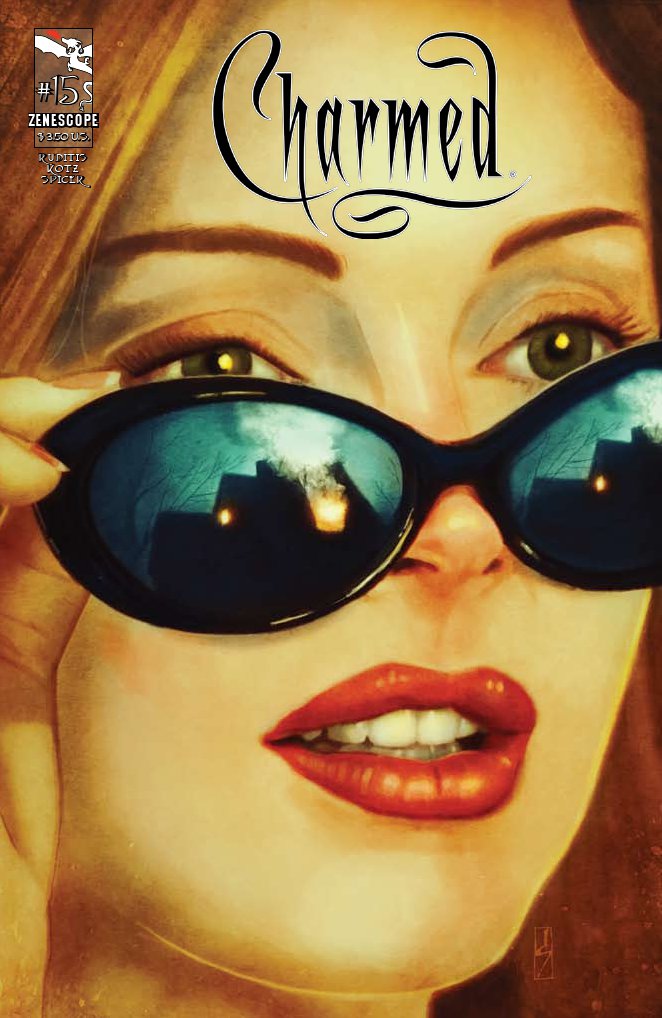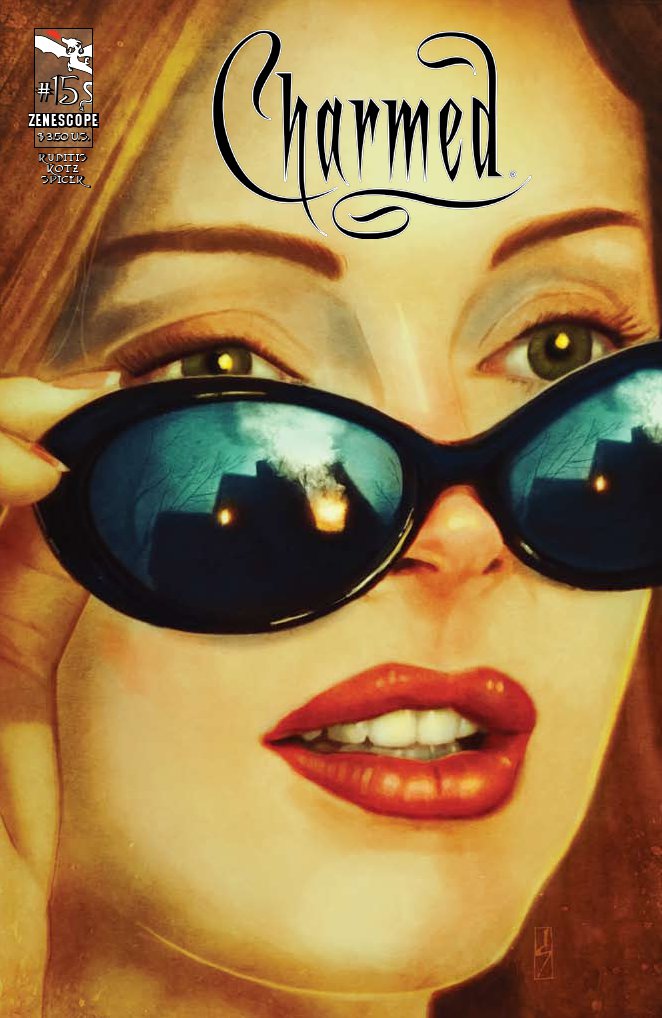 Issue: Charmed #15: "Where There's Smoke, There's A Firestarter"
Release Date: October 2011
Author: Paul Ruditis
Artist: Dean Kotz
Cover: David Seidman
Colors: Michael Spicer
Letters: Jim Campbell
Editors: Paul Ruditis and Ralph Tedesco
Publisher: Zenescope Entertainment
Phoebe and Piper have each had their turn in the spotlight, so I guess it was Paige's turn. And that's why this issue of the Charmed comic is featuring her front and center, though I don't think having her house burning down was what she had in mind. But things are never simple when it comes to the Charmed Ones, so the adventure of their lives continues onward.
Weird stuff is happening, as Phoebe points out, but there's normal weird and then there's this latest bundle of problems that the sisters have come up against. And despite Piper not having mentioned it yet, Cole is right in the middle of it. While Piper simply thinks he's hanging out in the alternative dimension, where she saw him prior, none are wise to the fact that his real purpose is to track down Prue. He's even recruited the Seer Alexi into his mission, hoping that she can point him in the right direction.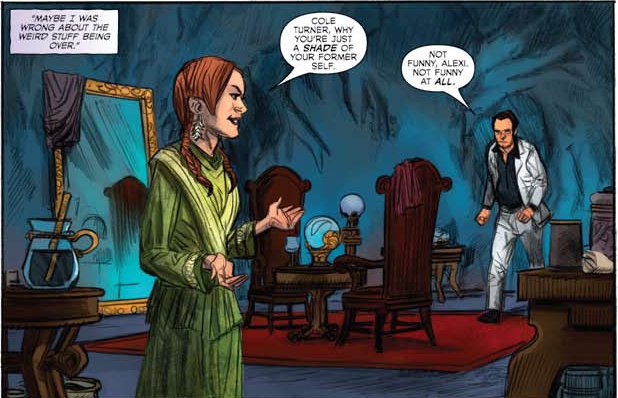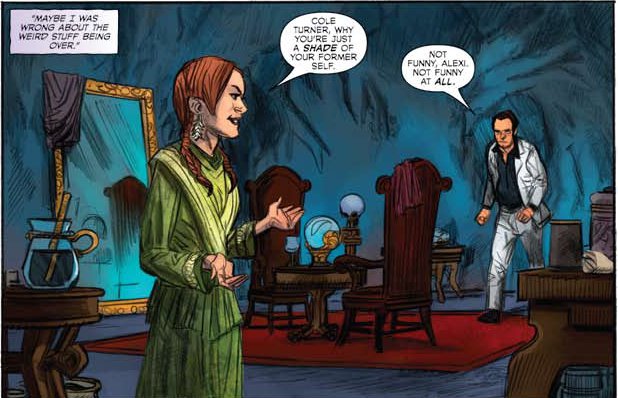 I was a bit confused over the connection of the past, with all the scenes of the young woman who was first finding out she was a witch, to the present search for Prue. In order to find her in the present, Cole must understand the past? Or perhaps it's the present after all and Prue is closer than we think, because the young girl is not back in olden days, but instead a member of a re-enactment historical site in present-day Salem. Could this be Prue reincarnated?
The reader also gets a bit more information on the larger plan, as we see Rennek having a direct relationship with Alexi. And he's been using the Jewel of Orthon to disrupt the lives of the Charmed Ones without them even knowing it. What's to become of that? It's not looking good for the sisters, that's for sure.
Meanwhile, Paige is trying to figure out about the fire at her house. It seems that it wasn't a normal electrical fire after all, but perhaps something more magical. She knows that Tyler was connected in some manner to the evidence that was left at her house, and he is a Firestarter himself, so the first stop is to question him about what he knows. He wasn't the one who set the fire, but he did have contact with a shady guy named Montgomery Knox who was trying to recruit him for Knox Academy. Seems like Knox is trying to build a supernaturally-inclined school himself.


And he's open to recruiting Paige's daughter Tam as well, since she appears to be a Firestarter. Too bad Henry didn't know that genetic trait ran in Paige's family line before their daughter manifested the power and accidentally set fire to their house. Kat, on the other hand, has the ability to freeze items, though she's still learning to control that gift. Henry would rather bind their powers, for fear that something more dangerous will occur next time, but Paige is against it. The unnatural act of binding does not sit well with her and she'd rather they teach their children to embrace and control their gifts rather than fear them. We shall have to see if that's a worthy venture.
So, we're left with a lot of loose ends. Will the children be able to control their powers? Will the Charmed Ones and their families start pulling apart from the inside out? Will Cole discover where Prue is? And is that young girl actually Prue or another young witch just coming into her powers? Many questions, but not a lot of answers just yet.
Rating: 3 / 5 Stars