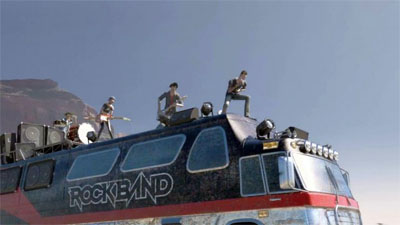 Major Nelson at XBox Live has announced that MTV Games, Harmonix, and McDonalds have teamed up for a new Rock Band promotion. Starting tomorrow and running through June 1, two songs a week will drop to 80 points a piece for that week only. Here's the list of songs and when the price drop will be in effect:
5/6/08-5/12/08 :
Crushcrushcrush – Paramore
Rock 'n Roll Band – Boston
5/13/08-5/19/08 :
Shockwave – Black Tide
Sugar Magnolia – Grateful Dead
5/20/08-5/26/08:
We Care A Lot – Faith No More
All the Small Things – Blink 182
5/27/08-6/2/08:
Gimme Three Steps – Lynyrd Skynyrd
Dirty Little Secret – All-American Rejects
Source: Major Nelson
Jason is the founder and managing editor of Fandomania, and he co-hosts the weekly Fandomania Podcast with Celeste. He is severely into toy collecting, plays a worryingly large amount of games, watches way too many movies and TV shows, and reads more than his fair share of books and comics. He also likes guacamole.