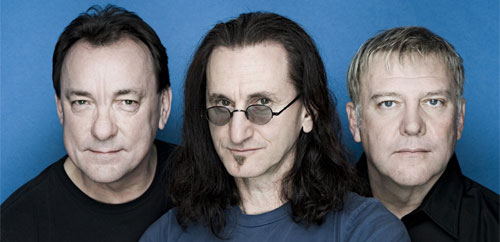 Our first 2012 downloadable content for Rock Band is here, and it's a long awaited and surprising release for fans of Rush. In 1976 Rush released their fourth studio album, the first track from which is a twenty minute sci-fi suite called "2112." Harmonix has delivered "2112" to Rock Band in its entirety this week, and there are a couple of different ways you can consume it. The first is as a full pack that contains all seven parts of the suite. You'll be able to play them all together as one continuous song, just like on the album, for $5.49 (440 Microsoft Points). Alternately, you can pick up the seven parts chopped into three separate tracks, each priced at the usual $1.99 (160 Microsoft Points). But really, if you're into Rush and progressive rock enough to want one part of "2112," shouldn't you just go ahead and get the whole thing? Here's the full track list, followed by a video of "2112":
Rush:
2112: Overture, The Temple of Syrinx
2112: Discovery, Presentation
2112: Oracle: The Dream, Soliloquy, Grand Finale
Jason is the founder and managing editor of Fandomania. He is severely into toy collecting, plays a worryingly large amount of games, watches way too many movies and TV shows, and reads more than his fair share of books and comics. He also likes guacamole.