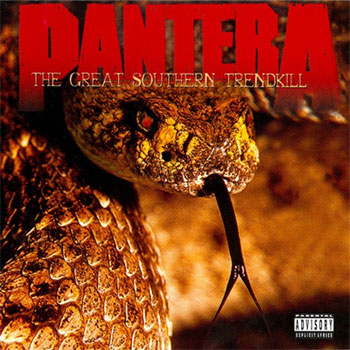 This week's Rock Band downloadable release is an album from Pantera, The Great Southern Trendkill. The album releases tomorrow, May 25, across all platforms, and will be available as an album pack or as individual tracks. Each track is priced at $1.99 (160 Microsoft Points), while the overall album is $15.99 (1280 Microsoft Points). Here's the full song list, with videos:
Pantera:
"The Great Southern Trendkill"
"War Nerve"
"Drag the Waters"
"10's"
"13 Steps to Nowhere"
"Suicide Note Pt. II"
"Living Through Me (Hell's Wrath)"
"Floods"
"The Underground in America"
"(Reprise) Sandblasted Skin"
Jason is the founder and managing editor of Fandomania. He is severely into toy collecting, plays a worryingly large amount of games, watches way too many movies and TV shows, and reads more than his fair share of books and comics. He also likes guacamole.