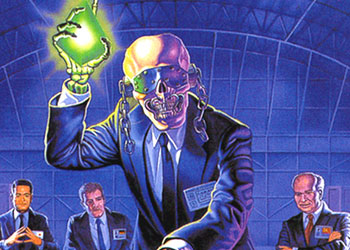 This week sees a new full album release as downloadable content on Rock Band. Available today on the Xbox 360 and Wii and on Thursday on the Playstation 3 is Megadeth's Rust in Peace. You can get the whole album as a nine-song track pack for 1200 Microsoft Points ($14.99), or you can buy individual tracks for 160 Microsoft Points ($1.99) each. Here's the full track list, with videos:
Megadeth: Rust in Peace:
"Holy Wars… The Punishment Due"
"Hangar 18"
"Take No Prisoners"
"Five Magics"
"Poison Was the Cure"
"Lucretia"
"Tornado of Souls"
"Dawn Patrol"
"Rust in Peace… Polaris"
Jason is the founder and managing editor of Fandomania, and he co-hosts the weekly Fandomania Podcast with Celeste. He is severely into toy collecting, plays a worryingly large amount of games, watches way too many movies and TV shows, and reads more than his fair share of books and comics. He also likes guacamole.