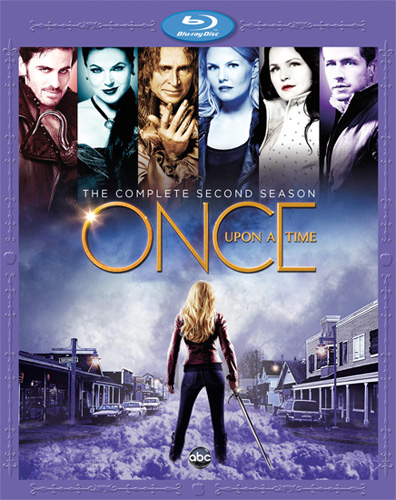 The second season of ABC's Once Upon a Time has arrived on Blu-ray, bringing with it 22 more episodes of the hugely popular fantasy series. Alongside the full high definition season comes a collection of bonus extras for the fans, all of which are worth checking out. In writing about the second season of Once Upon a Time, it will be necessary to reference the ending of the first season, so abandon hope of viewing the first season spoiler-free, all ye who read past here!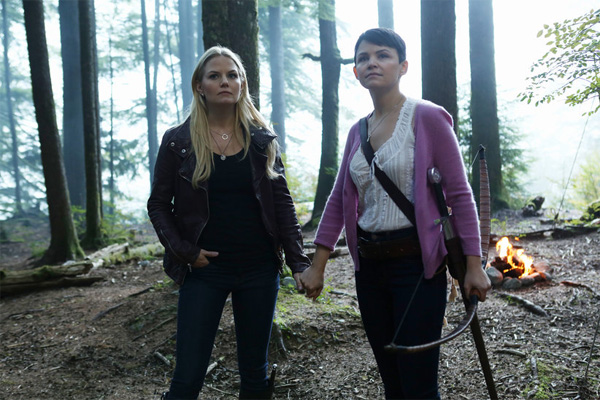 When Once Upon a Time premiered in 2011, it launched in the midst of a zeitgeist of modern interpretations of classic fairy tales. DC Comics' Fables got there first, but Once Upon a Time would be the flashiest offering with the greatest potential to appeal to a mass audience. Having ABC produce the show didn't hurt at all as the Disney vaults opened to make available countless beloved legendary characters just itching for prime time updates. The show's first season introduced viewers to characters spanning two parallel worlds, interweaving the real-world but strangely cursed town of Storybrooke, Maine, with the fantastical environs of a classic fairy tale land. By the end of the first season, the series' overall mythos has taken some risky and surprising leaps forward to shake up the established status quo. Our intrepid cop / mom / hero Emma Swan (Jennifer Morrison) undoes the memory curse that has caused Storyville's citizens to forget their "real" fairy tale lives, and the series treads boldly into uncertain territory.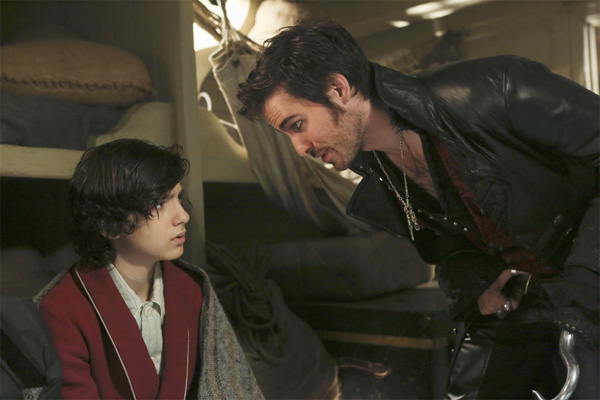 Fans weren't sure what season two would be like, given the necessary narrative and tonal shifts that would have to follow the de-cursing. Would the show forge ahead with exciting new stories, or would it flounder without the benefit of the first season's structure and rules still in place? Season two turns out to do a bit of both, as the overarching plots become frustratingly Byzantine and melodramatic while individual characters and episodes provide some much needed simple excitement. The drama that began in the first season between Emma, Snow White (Ginnifer Goodwin), Regina (Lana Parrilla), and the rest of the Storybrooke gang occasionally becomes a bit cumbersome in season two, making it all too easy for the newly introduced Captain Hook (Colin O'Donoghue) to steal scenes, episodes, and very possibly the whole season. Rumplestiltskin (Robert Carlyle) continues to be the most intriguing returning character, and his own scene stealing combines with Hook's to make the second season a great one for fans of the shadier denizens of Once Upon a Time.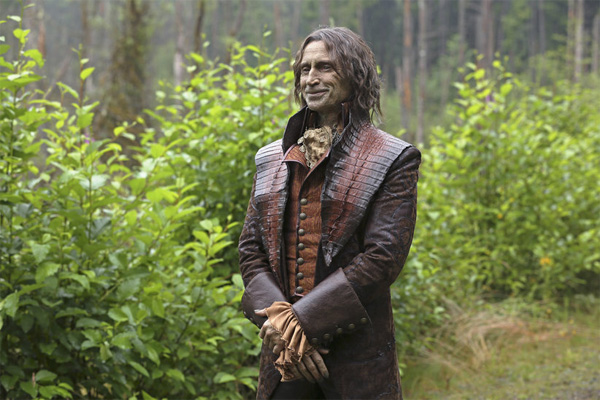 This second season set comes on five Blu-rays alongside a nice array of extras:
A Fractured Family Tree – a featurette about the familial connections between the central characters on the show
Sincerely, Hook – a brief interview with actor Colin O'Donoghue
Girl Power – an extended featurette focusing on the female heroes and villains of Once Upon a Time
The Fairest Bloopers of Them All – around three minutes' worth of gag reel footage from the second season
Deleted Scenes – eight scenes excised from the episodes and now making their Blu-ray debuts
Audio Commentaries – commentaries from the cast and crew on six of the episodes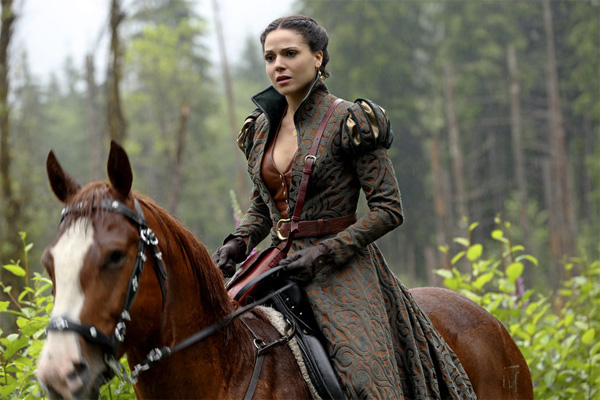 The audio and video in this collection are unimpeachable with vivid colors and appropriately sharp visuals. Fans of Once Upon a Time can't go wrong with this collection. First time viewers are well advised to pick up season one before this one, as missing the first twenty-something episodes in a very dense and serial show like this one can be tough and less rewarding than starting at the beginning. Either way, if you're into ABC's modern take on classic fairy tales, Once Upon a Time's second season deserves a spot in your Blu-ray collection. Once Upon a Time: The Complete Second Season released on Blu-ray on August 13 and is available in stores now.
Jason is the founder and managing editor of Fandomania. He is severely into toy collecting, plays a worryingly large amount of games, watches way too many movies and TV shows, and reads more than his fair share of books and comics. He also likes guacamole.