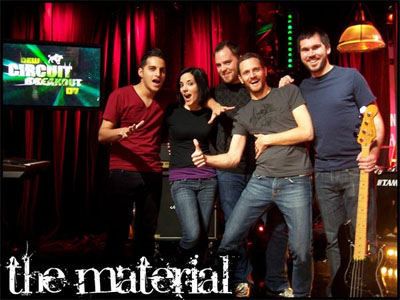 Four new tracks are available for download on Rock Band this week, all from small bands promoted by MTV2. Here's a rundown of what you can get and for how much:
"Moving To Seattle" by The Material – 80 MS Points ($1)
"A Clean Shot" by The Myriad – 80 MS Points ($1)
"Bullets and Guns" by Them Terribles – 80 MS Points ($1)
MTV2 Pack (includes the above three songs) – 240 MS Points ($3)
"Girls Who Play Guitars" by Maximo Park (not included in the track pack) – 80 MS Points ($1)
These tracks are available starting today on the XBox Live Marketplace, and they'll be downloadable on the Playstation Network on Thursday.
Jason is the founder and managing editor of Fandomania. He is severely into toy collecting, plays a worryingly large amount of games, watches way too many movies and TV shows, and reads more than his fair share of books and comics. He also likes guacamole.