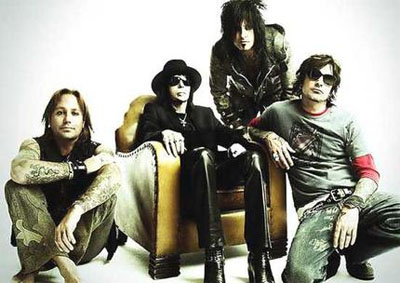 Today sees the release of the aforementioned Classic Rock pack on Rock Band, which includes "Call Me" by Blondie, "Simple Man" by Lynyrd Skynyrd, and "Message in a Bottle" by the Police. Sneaking in almost under the radar is what may be an even more significant release. Available as an individual track today is "Saints of Los Angeles" by Mötley Crüe. This marks the very first time a band has debuted a new single via Rock Band. Being an inaugural track release, this could send important signals to the music industry and could help determine whether more brand new songs get their initial distribution through Rock Band, as opposed to solely through the traditional CD / iTunes / radio releases.
"Saints of Los Angeles" is 80MS Points ($1) for a limited time. All the other tracks released today are 160 MS Points ($2) each, or you can get all three of the classic rock tracks in a pack together for 440 MS Points ($5.50).
Jason is the founder and managing editor of Fandomania. He is severely into toy collecting, plays a worryingly large amount of games, watches way too many movies and TV shows, and reads more than his fair share of books and comics. He also likes guacamole.