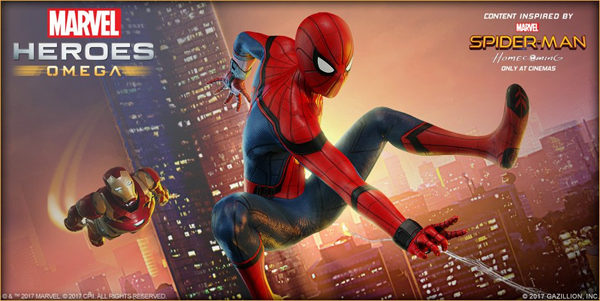 Gazillion's free to play superhero game, Marvel Heroes Omega, recently expanded onto consoles, and a recent Spider-Man: Homecoming event added a new mission and a new character to the roster. Newly available in the in-game events tab is a mission pitting you against the nefarious Sinister Six within the invaded headquarters of the Daily Bugle. Check out a playthrough of the Daily Bugle event:
Following up on that, the 40th hero to join the Omega ranks on consoles is none other than Felicia Hardy, the Black Cat. She's available right now exclusively as part of a Black Cat Character Pack that is selling for $19.99. If you pick up that add-on pack, you'll receive Black Cat in her classic costume, along with her Pop Star outfit, 2 Marvelous Loot Crates, and 2 Experience Boosts. If you prefer earning your heroes in-game, Black Cat will be arriving to the Marvel Heroes Omega store on August 28, after which you can purchase her using the in-game currencies of G's or Eternity Splinters. Here's a look at the new character in action on Xbox One:
Jason is the founder and managing editor of Fandomania, and he co-hosts the weekly Fandomania Podcast with Celeste. He is severely into toy collecting, plays a worryingly large amount of games, watches way too many movies and TV shows, and reads more than his fair share of books and comics. He also likes guacamole.