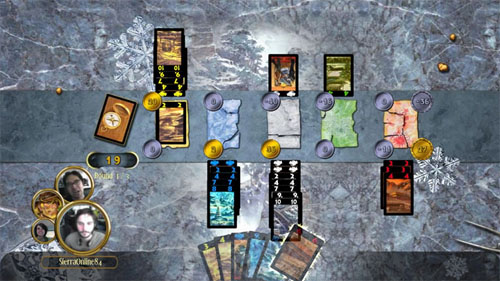 Major Nelson has announced that this week's addition to the XBox Live Arcade will be Lost Cities, an adaptation of a popular Eurogame that's being brought to the XBox 360 by Sierra Online. It will be selling for 800 MS Points ($10), and I think this will be a must-buy for me, given my love for odd card and board games. I linked to this video once before, when the game's development was initially announced, but it warrants another link now that the game's being released. Lost Cities hits on Wednesday, but you can get a jump on things by learning how to play now from board game aficionado Scott Nicholson at Board Games With Scott: Link.
Source: Major Nelson
Jason is the founder and managing editor of Fandomania, and he co-hosts the weekly Fandomania Podcast with Celeste. He is severely into toy collecting, plays a worryingly large amount of games, watches way too many movies and TV shows, and reads more than his fair share of books and comics. He also likes guacamole.