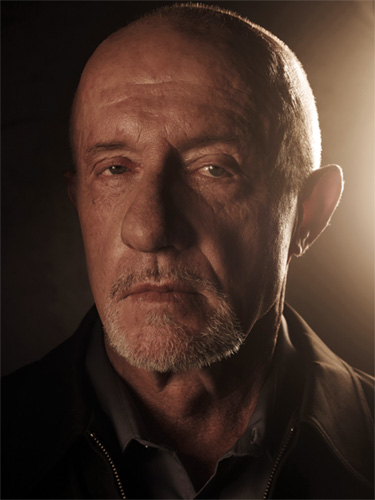 Since the early rumblings that Vince Gilligan wanted to make a Breaking Bad prequel centered around Bob Odenkirk's morally bankrupt Saul Goodman character, fans have speculated about which characters from Bad might make appearances. A favorite in the running has been Goodman's tough guy associate Mike Ehrmantraut, played by veteran actor Jonathan Banks. Banks has been spending his time with the Greendale set on Community this season, but Deadline confirmed tonight that he will in fact be returning to the shady side of New Mexico later this year to be a series regular on Better Call Saul.
The confirmation that Mike will be a regular character and that Banks is part of the main cast opens a lot of interesting possibilities for the as-yet unannounced remainder of the cast. Most notable is that Giancarlo Esposito would make a lot of sense as part of this cast, given that we originally meet Mike on Breaking Bad as Gus Fring's enforcer. Better Call Saul will begin production this year and is slated to debut on AMC in November.
Jason is the founder and managing editor of Fandomania, and he co-hosts the weekly Fandomania Podcast with Celeste. He is severely into toy collecting, plays a worryingly large amount of games, watches way too many movies and TV shows, and reads more than his fair share of books and comics. He also likes guacamole.