The first images of Matt Smith as Doctor Who's Eleventh Doctor have surfaced, and now we can all rest easy knowing what his requisite quirky signature costume will be. Apparently, he's not just a regeneration of the Doctor, but a reincarnation of Orville Redenbacher, as played by George McFly!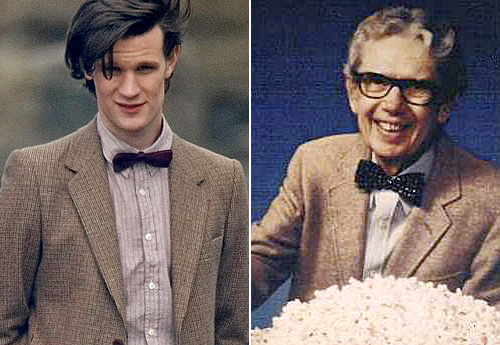 I mean, he's even got the red suspenders. Seriously.

Celeste Monsour is Fandomania's Creative Editor and former co-host of the Fandomania Podcast. Among their many interests are photography, '80s/'90s nostalgia, social justice, time travel, and adorable animals.