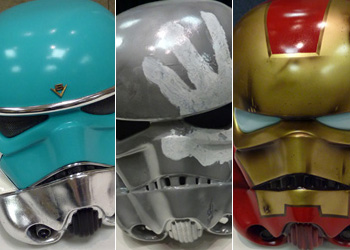 Star Wars Celebration V is going on this weekend here in Orlando, and one of the coolest things Jason and I saw there yesterday was the 501st Legion's "TK Project," a charity auction to raise money for the Make-A-Wish Foundation by allowing fans to bid on one-of-a-kind stormtrooper helmets designed by artists, actors, directors, members of the 501st, and even some familiar folks from Lucasfilm.
The actual auction is Sunday afternoon at the convention, but the 50 or so helmets are on display all weekend in the 501st Legion room, so I was able to get some pictures for this week's Fandomestic! Many are, unsurprisingly, Star Wars-themed, but a lot show their creators' other fandoms, which is part of what makes them all so unique. Read on for a sampling of some of the helmets, and then check out the 501st Legion TK Project site for more info on the project!
1. The Lost Helmet by JJ Abrams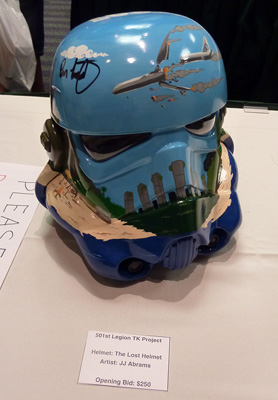 2. Doodle Helmet by Katie Cook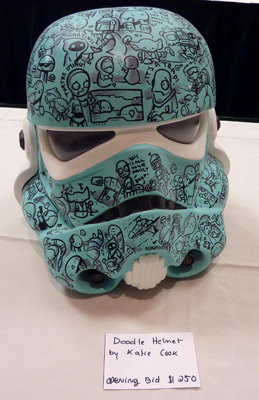 3. 501st Airborne Trooper by Joe Corroney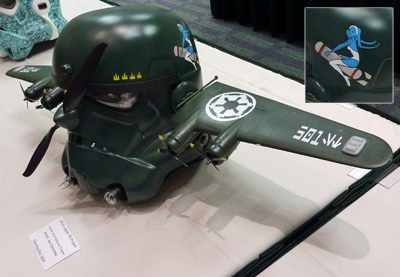 4. Death Star by Mark Fordham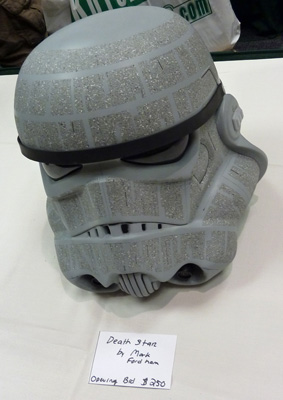 5. Handprint by Grant Gould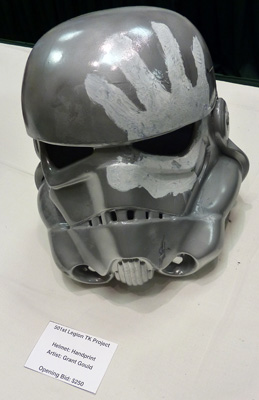 6. Star Wars in Concert by David Iskra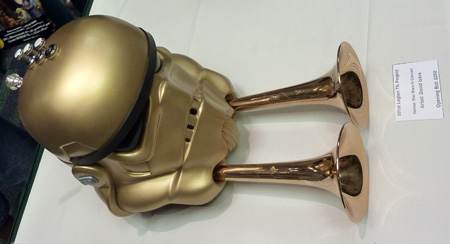 7. Maori Trooper by Daniel Logan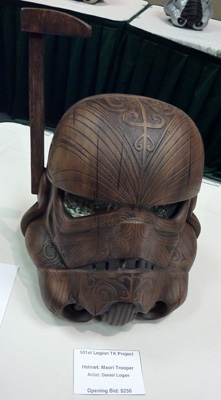 8. Taken by Chewbacca by Peter Mayhew & Family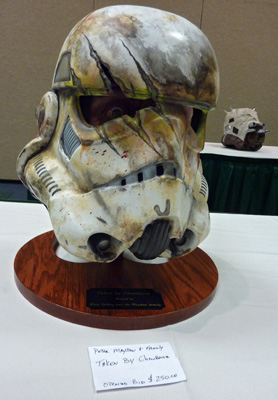 9. TK Steampunk by Lawrence Noble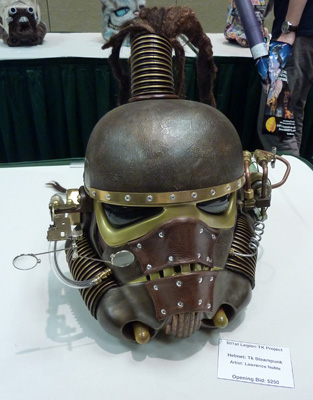 10. Darth TK by Ray Park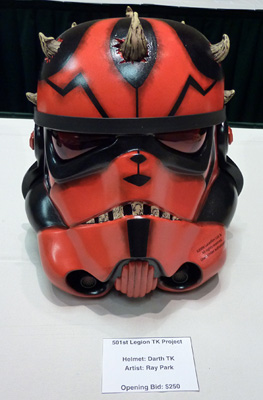 11. Steamtrooper by Brian Rood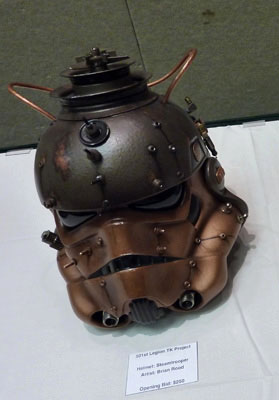 12. Titan Maximus by Robot Chicken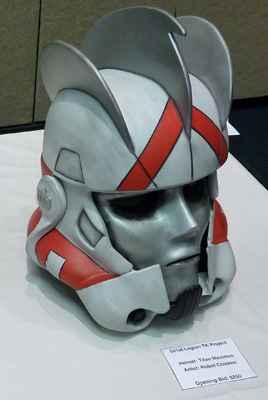 13. Celebration Helmet by Steve Sansweet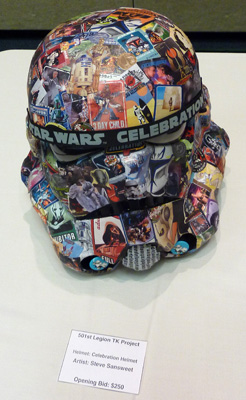 14. Tusken Trooper by Cat Staggs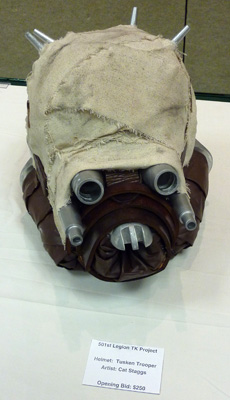 15. TK 1957 by Russell Walks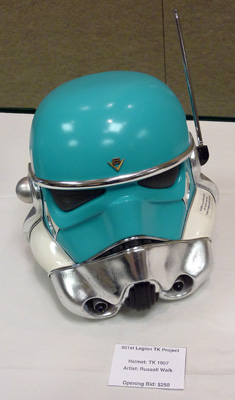 16. Storm Toaster by Jane Wiedlin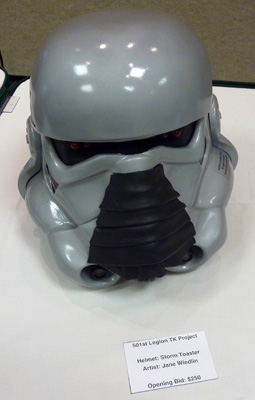 17. TK 88 by Scott Will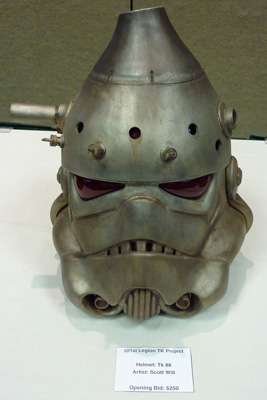 18. TK-Ironman by Marc Wolfe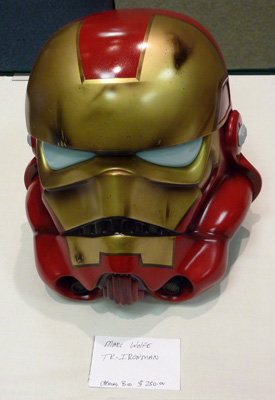 Celeste Monsour is Fandomania's Creative Editor and former co-host of the Fandomania Podcast. Among their many interests are photography, '80s/'90s nostalgia, social justice, time travel, and adorable animals.