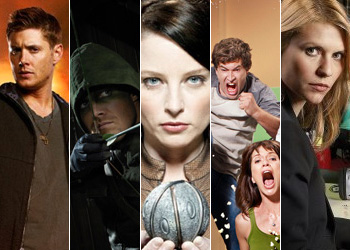 With 2012 coming to a close, it's time for us to revisit our annual tradition of looking back at our favorite releases of the past year. We polled the Fandomania staff and asked for everyone's favorite TV shows of 2012. This list is a compilation of the results.
Arrow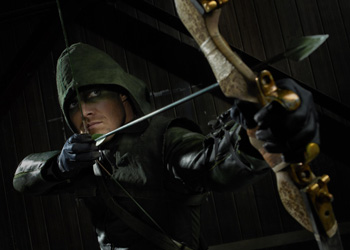 "Making a comic book superhero interesting without being cheesy to a network TV audience is not a simple task, but Arrow pulls this feat off with aplomb. The cast is top notch, the nods to comic fans are enjoyable and unobtrusive, and the expanded Oliver Queen story keeps things surprising, even for longtime DC readers." – Jason Dorough
"This is a gem of a show. In recent seasons, there have been several attempts to pull off comic book hero series, with little success. Arrow has all the elements needed to fill the void left by Smallville — great acting and actors, a plot that makes sense and can be followed, and good action. Last but certainly not least, it has John Barrowman." – Ava DiGioia
"I was never a big fan of Green Arrow. Actually, I never knew much about the character, but I didn't have any desire to change that. Arrow is dark and nowhere near flawless, but it has potential. And it made me care about Oliver Queen." – Sarah Baum
"Green Arrow on a night time soap opera. It would have been better if they cast the guy from Smallville. But it's CW, so they got some other guy who's younger… still works." – Lamar Furbanks
Supernatural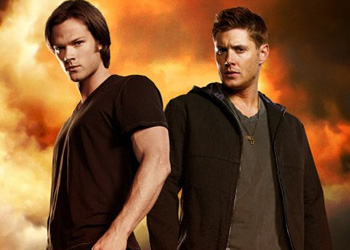 "This year has felt like one of loss. The boys had to deal with losing Bobby, then helping him cross to the other side when he held on for too long. And there was the little drama of the Leviathans, having to take them out before they destroyed the world. Well, it worked… kinda. Sam lost Dean to Purgatory and then he lost his mind. I have no doubt the Winchesters will weather the current issues just as they have all the others in their lives, but it still makes my heart hurt to know that their existence will always be filled with pain." – Kimberly Lynn Workman
"I think they jumped the shark about three seasons ago. But they jumped it with style, so it's still a favorite. Plus I hope they'll bring back Paris Hilton as a bloodthirsty deity that requires human sacrifice. Does TV get any better than that?" – Lamar Furbanks
Sons of Anarchy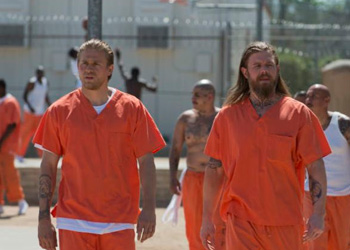 "Another great season following the Sons in Charming. There have been more than a few gut punches this time, and I keep coming back for more." – Dax Collins
"One of the most brutal shows on TV, Sons of Anarchy also has some of the best writing. This year's episodes clocked a high body count and excised a hard emotional toll from both the characters and the audience." – Jason Dorough
The League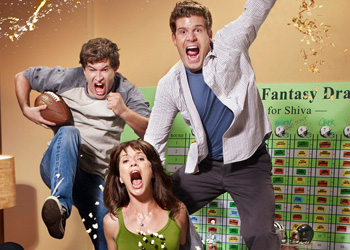 "It seems this show gets passed over by a lot of folks because they think it's about nothing but Fantasy Football. Now in its 4th season, I can tell you that fantasy football is more a framework and the relationship between the characters is what keeps this show going. Some of the best comedians that I promise will get noticed soon are working right here on The League." – Dax Collins
"I can't tell you more than two things about football, but this show makes that sport interesting. Plus, Taco… Will you marry me?" – Kendra Beltran
Continuum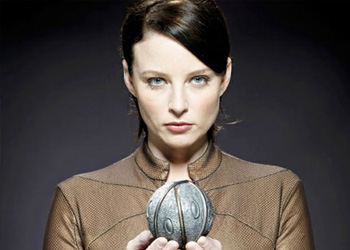 "This Canadian sci-fi show will be airing on Syfy in 2013, but it already has gained a fan following from the first season that already has aired up north. Rachel Nichols plays a cop displaced in time, and the time travel tropes that drive the show constantly present intriguing and intelligent questions and answers that elevate Continuum above any other recent time travel fiction." – Jason Dorough
"Time travel is one of my very favorite story elements, but it's rare to see it done really well without a zillion gaping plot holes. Continuum is one of those rare examples, treating neither its audience nor its characters as unintelligent. Rachel Nichols leads a great cast (made up mostly of Vancouver sci fi favorites) and the show's serial nature makes it compelling to watch." – Celeste Monsour
The Newsroom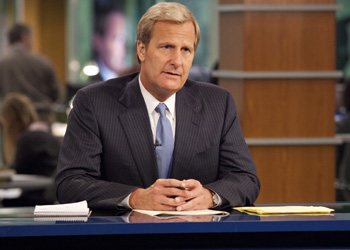 "Staunch Conservatives are unlikely to enjoy Aaron Sorkin's newest series. If you are able to appreciate some excellently written and acted politically Liberal drama, however, The Newsroom is a show you should be watching. Every episode is a story about trust, teamwork, persistence, and pride, all played out behind the scenes of a network news broadcast." – Jason Dorough
"Finally, Aaron Sorkin gets back to what made Sports Night and The West Wing work so well. I care about the characters and believe them and want to know more about what is happening inside and outside the Newsroom. Very well written and acted." – Dax Collins
New Girl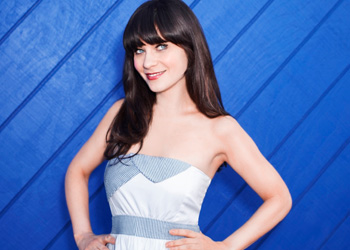 "Ok, yeah, I'm in love with the cast of New Girl. Season One ended great and Season Two is underway and already enticing as usual. Their humor is spot on and you can't not adore the antics. Definitely my favorite comedy at the moment." – Lauren Taylor
"What started out as a show about Zooey Deschanel really blossomed into a show about every single character. The men of New Girl are the key factors to why you tune in every week and quote each episode until the next one airs." – Kendra Beltran
Breaking Bad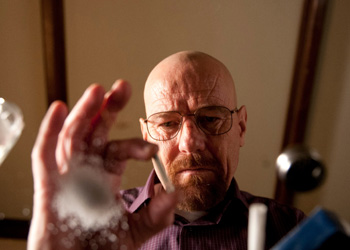 "Breaking Bad is the best written drama that ever has been on TV, full stop. That's not a compliment I would throw around lightly. They have half a season remaining in which to mess up a perfect streak, and I'm hoping and expecting to see them knock these final episodes out of the park." – Jason Dorough
Game of Thrones
"It's not often a TV series or movie based on a book is better than the book. Of the genre shows, it has the best cast for the roles portrayed. Each episode has the look of a film more than a television series, even one for a premium cable network." – Ava DiGioia
Sherlock
"I really like Sherlock (I guess it counts, right? There were some new episodes this year, weren't there, or has it been that long since it was on?). It has prompted me to start reading the stories (thank you, Project Gutenberg) and I enjoy discovering what they've kept and what they've modernized in the ones they've adapted for this series." – Ann Wells
Homeland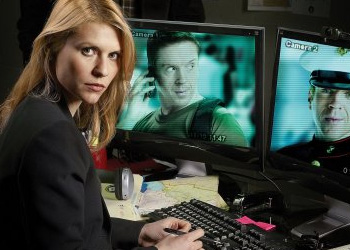 "Homeland is about war and politics, but unlike many shows on that subject it doesn't try to sugarcoat the intentions of either side of conflict, nor the effects of their actions. To me, it's largely about how there really is no 'good guy' in war, yet it manages to make almost every character sympathetic. Its absolutely stellar cast is led by Claire Danes, whose portrayal of a brilliant CIA analyst struggling with bipolar is one of the most honest and unromantic depictions of mental illness I've seen." – Celeste Monsour
Dexter
"It was a long year waiting for Dexter to return. I really danced with the idea of being put in a coma until it came back in September just because the anticipation of *spoiler* how Deb would react to finally knowing about Dexter's 'dark passenger.'" – Kendra Beltran
Falling Skies
"This is the way I like my dystopian future/near future tale. Sure, there are hardships and sometimes people die, but more often the 2nd Mass pulls together as a community and helps each other out of dire situations. Plus it has great aliens and lots of action." – Ava DiGioia
Boardwalk Empire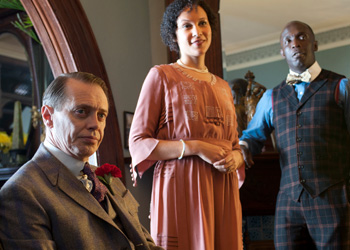 "This show just gets better every season — and we're only a few years in of the reign of prohibition. The cast is spectacular and I truly can't say enough positive things about it. Here's to hoping next year we get more Richard! Mmhhh!" – Lauren Taylor
Revolution
"All power goes out on Earth, forcing steam engine tech. Our heroine holds the key to getting it back on. There's a lot of sword play. Need I say more?" – Lamar Furbanks
Warehouse 13
"The 4th season has had one of the best umbrella story arcs of any season of the show. The show is fun, quirky, has a great steampunk vibe while staying modern. Besides being great actors, the main cast are also great people who care more than most about their fans." – Ava DiGioia
Elementary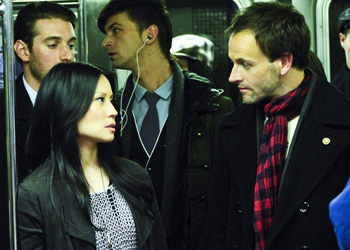 "I am really enjoying Elementary. Yeah, it's just modern-day Sherlock Holmes as police procedural, but I happen to enjoy that particular genre. Besides, Arthur Conan Doyle's stories were pretty much the original police procedural anyway, so it's a perfect fit. Also, I'm intrigued by the decision to have him be a recovering addict instead of a current one, like in the stories, and of course the Dr. Joan Watson as sober companion rather than simply roommate adds an interesting twist as well." – Ann Wells
American Horror Story: Asylum
"I wanted nothing to do with this show, but alas, I am hooked and can't fathom missing an episode. The second season of the miniseries takes on the battle between the insanity and reality of the mind in the 1960s, and all the social taboos of the time are challenged poetically." – Kendra Beltran
Doctor Who
"Matt Smith has brought such a great interpretation to this character that you can't help but fall in love with him all over again, and that continued this year with storylines that allowed us to see the mad man in a blue box get his heart broken, and ours as well. Amy and Rory left us, but with such assurance that their lives and ours were forever changed by the Doctor." – Kimberly Lynn Workman
Dallas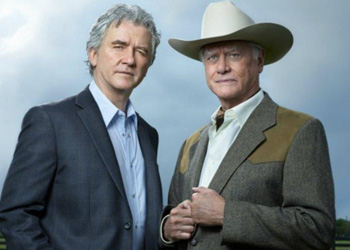 "I was very wary of this when it was first announced. Bringing back Dallas? How could they? I was fearful that they would ruin a show that had been part of my life since I was a child. However, this was a true continuation of the family drama, with all the back-stabbing that only a Ewing could do. Plus, JR was back. How could you not love it?" – Kimberly Lynn Workman
Young Justice
"Young Justice is a children's show that isn't a children's show. Even though it airs on Saturday mornings on the Cartoon Network, it's like a treasure chest of Easter eggs for adults and for fans of comics. Despite the plot's sudden leap forward in time and Cartoon Network's decision to delay the series after just two episodes past the previous hiatus, Young Justice is the TV show I most look forward to returning." – Sarah Baum
Leverage
"This was a hard one for me this year because I love the chosen family of Nate, Sophie, Eliot, Parker, and Hardison, yet I'm still-awaiting the big reveal of what secrets Nate and Hardison have been keeping from the others. Is it going to break them up for good? On the upside, they haven't beaten us over the head with the two romantic relationships, instead making them seem just another part of their changing lives. Thumbs up for that!" – Kimberly Lynn Workman
Downton Abbey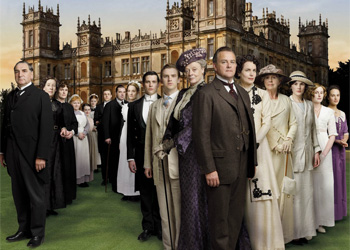 "I never expected to fall so much in love with this show, but here we are. It's emotional and has plenty of humor — not dry at all like you might expect from its premise. Downton Abbey is a period show (set between 1912 and 1921, so far), so it has a lot of great cultural and social 'day in the life' type stuff, but it's really the characters that make the show so compelling to watch. Everyone from the Earl of Grantham to Daisy the kitchen maid feels like a real person, and their interweaving storylines are fascinating to see unfold." – Celeste Monsour
Hawaii Five-0
"This is basically CSI, but set in Hawaii, and with more action. I don't like that I like it. But I want to see McGarrett get Wo Fat, who is played by Mark Dacascos (this is unrelated, but could we team up Mark Dacascos with Bruce Campbell? Come on, people! Hawaii 5-0 vs. Burn Notice. It could happen!)" – Lamar Furbanks
Common Law
"For the brief season we got of this buddy-cop drama, I enjoyed seeing these partners going through couples therapy and learning to like each other again. I guess the therapy worked a little too well, though, since the show got canceled. Well, the memories will remain." – Kimberly Lynn Workman
Burn Notice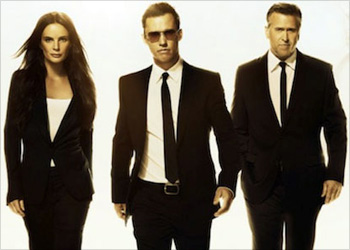 "Think about all the things that make the idea of being a spy awesome — going undercover, MacGyvering your way into (or out of) a situation, and blowing lots of stuff up, am I right? This show does all that and still manages to stay grounded enough to keep you emotionally invested in its dynamic characters. Michael and his ragtag little crew have their share of interpersonal drama, but they make an amazing team. It has one of those perfect blends of episodic and serial storytelling too, which keeps me interested. I've yet to see a single boring episode, and since the show just finished its sixth season, that's quite an accomplishment." – Celeste Monsour
White Collar
"White Collar has been one of my favourite TV shows since halfway through its first season. And even though this year it's become a little predictable, the relationship between Neal Caffrey and Peter Burke never fails to have me running home on Tuesday nights to watch." – Sarah Baum
The Mindy Project
"A hilarious and successful woman of color leading a sitcom? Thank you! Mindy is a fangirl at heart and you have to love the way she relates every aspect of her life to pop culture references." – Kendra Beltran
The Vampire Diaries
"This show continues to be one of my favorites. Its characters are anything but static and there's so much delightful gray — you root for a character one week and against them the next. Plus, it's always amusing seeing what 'small town event of the week' (Miss Mystic Falls pageant? Founder's Day? Fundraiser?) the writers manage to shoehorn in." – Celeste Monsour
Jason is the founder and managing editor of Fandomania. He is severely into toy collecting, plays a worryingly large amount of games, watches way too many movies and TV shows, and reads more than his fair share of books and comics. He also likes guacamole.
2012
,
American Horror Story
,
Arrow
,
best of
,
Boardwalk Empire
,
Breaking Bad
,
Burn Notice
,
common law
,
continuum
,
Dallas
,
dexter
,
doctor who
,
Downton Abbey
,
Elementary
,
Falling Skies
,
game of thrones
,
hawaii five-0
,
Homeland
,
leverage
,
Lists
,
new girl
,
Revolution
,
Sherlock
,
sons of anarchy
,
Supernatural
,
the league
,
the mindy project
,
The Newsroom
,
the vampire diaries
,
warehouse 13
,
white collar
,
young justice