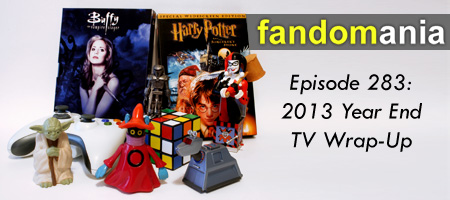 This is our final podcast of 2013, and we close out the year by discussing all the TV we watched throughout the year.
Audio clip: Adobe Flash Player (version 9 or above) is required to play this audio clip. Download the latest version here. You also need to have JavaScript enabled in your browser.
00:00:29 – Episode Opening
00:00:43 – We talk about a metric ton of TV shows that aired in 2013. Strap in for the good, the bad, and the awful!
01:05:14 – Episode Closing

2013
,
Almost Human
,
arrested development
,
Arrow
,
Breaking Bad
,
Burn Notice
,
dexter
,
Downton Abbey
,
Elementary
,
Orphan Black
,
sons of anarchy
,
The Blacklist
,
TV