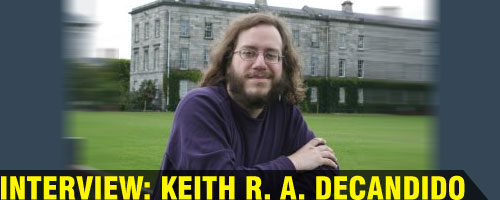 Earlier this year, Kelly was able to meet up with author Keith R. A. DeCandido at Dragon*Con and chat with him about his writing and the projects he's working on. The interview was edited into an earlier episode of the Fandomania podcast, but here's the talk extracted on its own now, in its entirety.
[audio:http://ia310834.us.archive.org/0/items/FandomaniaInterview-KeithR.A.Decandido/FandomaniaInterview0004-KeithRaDecandido.mp3]
Jason is the founder and managing editor of Fandomania, and he co-hosts the weekly Fandomania Podcast with Celeste. He is severely into toy collecting, plays a worryingly large amount of games, watches way too many movies and TV shows, and reads more than his fair share of books and comics. He also likes guacamole.