This past weekend, Renninger's Flea Market and Antique Center in Mount Dora, Florida hosted the Steampunk Industrial Show. Since Mount Dora is only about 30 minutes from Fandomania headquarters, we decided to go check it out!
Vendors from all over brought their goods to show off and sell. Steps in Tyme Designs was there, with co-owner RJ Foster modeling some of their wares: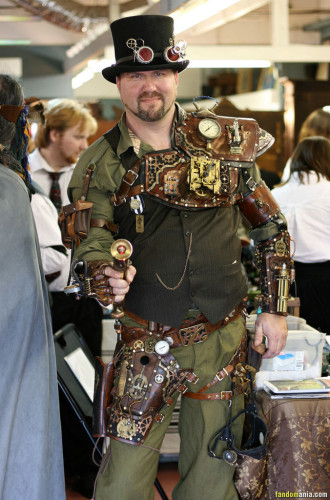 One of their most impressive items is this "telegraph bracer," which actually works! Check it out:
For those into tabletop and RPG gaming, these 3D-printed steampunk dice by Mechanical Oddities would certainly come in handy: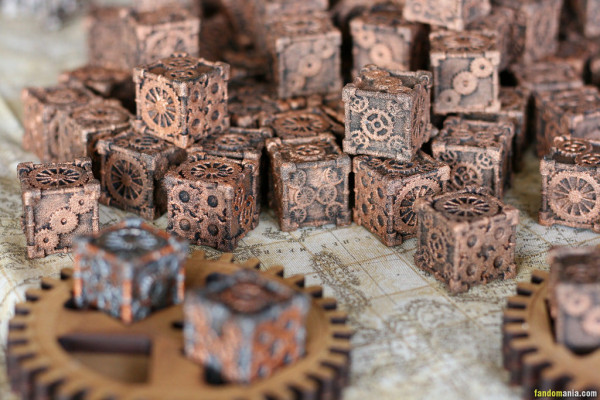 And among the many vendors selling steampunk jewelry was Gear Fairy Creations: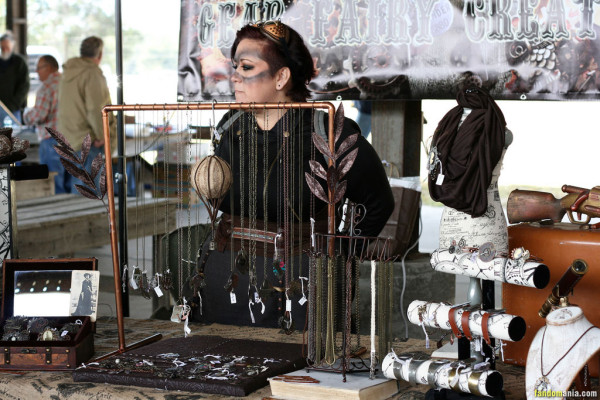 Unfortunately we weren't able to stick around for the live steampunk bands that played later in the day (The Cog is Dead & the Milk Carton Superstars). Maybe next time! This was only the second steampunk event at Renninger's and there was already quite a bit to see. We look forward to seeing how the event grows in the future!
Here are some more of the cool things we saw at the show:

Celeste Monsour is Fandomania's Creative Editor and former co-host of the Fandomania Podcast. Among their many interests are photography, '80s/'90s nostalgia, social justice, time travel, and adorable animals.