Having the History Channel produce a TV drama that would catch on as a genre fandom hit seems like an unlikely prospect, but here we are with the surprisingly awesome series that is Vikings. This week we're featuring a bunch of great fan art inspired by the show, so be sure to follow the links to check out the full artwork in the artists' galleries!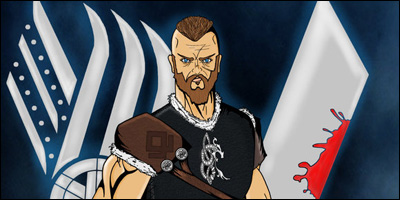 Ragnar Lothbrok by dags88crusader
Jason is the founder and managing editor of Fandomania, and he co-hosts the weekly Fandomania Podcast with Celeste. He is severely into toy collecting, plays a worryingly large amount of games, watches way too many movies and TV shows, and reads more than his fair share of books and comics. He also likes guacamole.