Soul Calibur 4 hit video game consoles this week and has been wowing fans new and old alike. With as big an established fanbase as the Soul Calibur series already has, you can bet there's a ton of cool fan art online. Here's a look at some of the best. Be sure to follow the links back to see the full piece of artwork and to let the artists know you like their stuff! And please note that due to the ridiculous character designs on some of these folks, some of these pieces of art (ie: Ivy and Tira) might not be considered safe for work.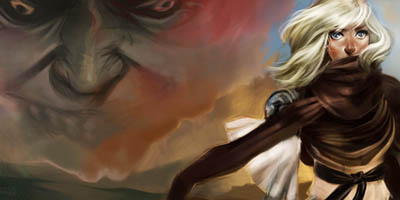 Sophitia and Cervantes by naomiful
Jason is the founder and managing editor of Fandomania, and he co-hosts the weekly Fandomania Podcast with Celeste. He is severely into toy collecting, plays a worryingly large amount of games, watches way too many movies and TV shows, and reads more than his fair share of books and comics. He also likes guacamole.