We've featured Aliens and all sorts of other beasties on Fan Art Friday, but this is the first time the Predators have taken the spotlight. Here's a collection of great art by talented fans showing their love for the franchise. Check out the full pieces by following the links to the artists' galleries!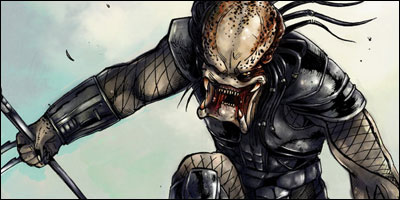 Predator by MrCanavan and inkshade
Jason is the founder and managing editor of Fandomania, and he co-hosts the weekly Fandomania Podcast with Celeste. He is severely into toy collecting, plays a worryingly large amount of games, watches way too many movies and TV shows, and reads more than his fair share of books and comics. He also likes guacamole.