We're taking a break from showcasing thematic fan art this week to spotlight an individual artist. Carlos Lerms, hailing from Cancun, Mexico, has an impressive portfolio of work, much of it comprised of awesome and gorgeous fan art. I'm no artist myself, so I don't know the proper words to describe Carlos's style, other than to say I like the shapes he draws and the colors he puts in them. Check out some of his work below, linked to his DeviantArt, and you also can see his work at his own website at www.Lerms.net!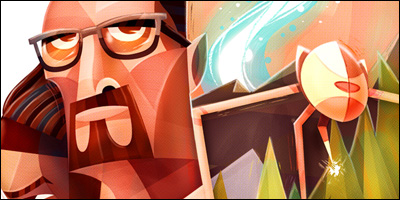 Half Life 2 Episode 2 by lerms
Jason is the founder and managing editor of Fandomania, and he co-hosts the weekly Fandomania Podcast with Celeste. He is severely into toy collecting, plays a worryingly large amount of games, watches way too many movies and TV shows, and reads more than his fair share of books and comics. He also likes guacamole.